131CBTP 13N1 Tamperproof Ratcheting Multi-Bit Screwdriver
No home or garage is complete without a good, reliable screwdriver. CHANNELLOCK® screwdrivers are strong, versatile and ready to work. With Code Blue® handles for durability and comfort.
Driver made in Canada.
Bits made in Taiwan.
Tip #1
Tip #2
Bit #1
Torx T10
Torx T15
Bit #2
Torx T20
Torx T25
Bit #3
Torx T27
Torx T30
Bit #4
Spanner #6
Spanner #8
Bit #5
Spanner #10
Spanner #112
Bit #6
Hex 1/8"
Hex 9/64"
Bit #7
Nut Driver 1/4"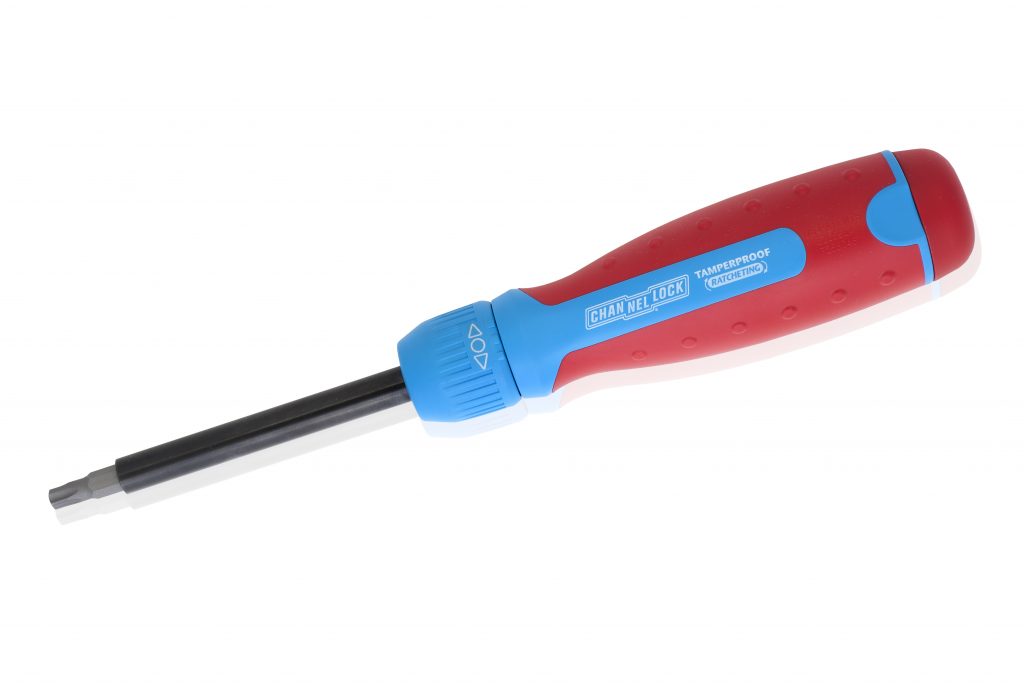 Benefits and Features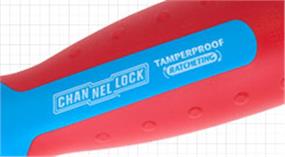 Dual Composition Grip
Dual composition grip for comfort
Tamperproof Bit Types
Spanner: 6, 8, 10, 12, Hex-Pin: 1/8, 9/64 , TORX-Pin: 10, 15, 20, 25, 27, 30
Torque
28 tooth ratchet provides 225 inch lbs. of torque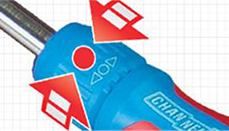 Ratcheting Action
Ratcheting action for fast, easy two-way operation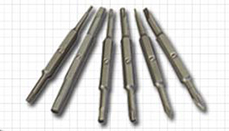 Easy Tip Swap
Swap easily between different tips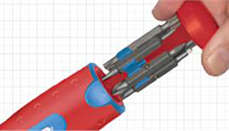 Bit Storage
Convenient bit storage