The health and safety of everyone at Channellock is extremely important to us. 
Read about our COVID-19 response here
.

Linemen
"Channellock® tools just work a lot better."
Greg Rachal
Business Owner, Electrician, Lineman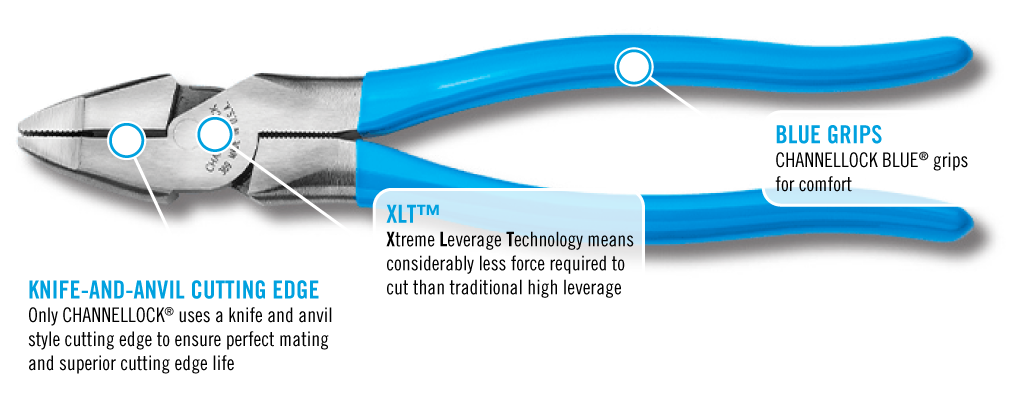 THE TOOLS IN EVERY LINEMAN'S TOOL BOX
369 9.5" XLT™ Round Nose Linemen's Pliers
CHANNELLOCK® revolutionized linemen's pliers with the added benefit of Xtreme Leverage Technology (XLT™).  XLT™ positions the rivet closer to the cutting edge so considerably less force is required to cut than other High Leverage designs. The combination of XLT™ and laser heat-treated cutting edges makes this tool a must have for any toolbox.
Made in the USA
View Entire Product Line
XLT™
XLT™ Xtreme Leverage Technology means considerably less force required to cut than traditional high leverage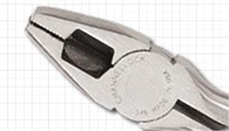 Nose Design
Round nose design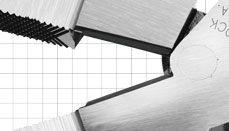 Knife-and-Anvil Cutting Edge
Precision machined knife-and-anvil style cutting edges to ensure perfect mating and superior cutting edge life
Cut after cut, the ease adds up.
"With other tools, your arms, forearms, wrists, fingers and hands—they start hurting. But with the Channellock® tools, it's more comfortable. It doesn't take a lot to cut the wire."
911CB 9.5" Cable Cutting Pliers
CHANNELLOCK® Cutting Pliers are earning a reputation as reliable, hardworking tools with superior cutting edge life. The CHANNELLOCK® Cable Cutter cuts up to 4/0 aluminum and 2/0 copper - it is not intended for steel or ACSR use. With Code Blue® handles for durability and comfort.
Made in the USA
View Entire Product Line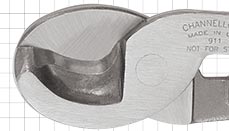 Aluminum/Copper Cutting Ability
Cuts up to 4/0 aluminum and 2/0 copper
Usage
Not for steel or ACSR
Site Hardened Cutting Edges
Site hardened cutting edges shear through soft metal wires and cables
Our Knife-and-Anvil Cutting System Is a Difference You Can Feel.
"THEY HAVE AN EXCELLENT CUTTING EDGE ON THEM — I MEAN PHENOMENAL."
– John Smith, Linemen, Atlanta, GA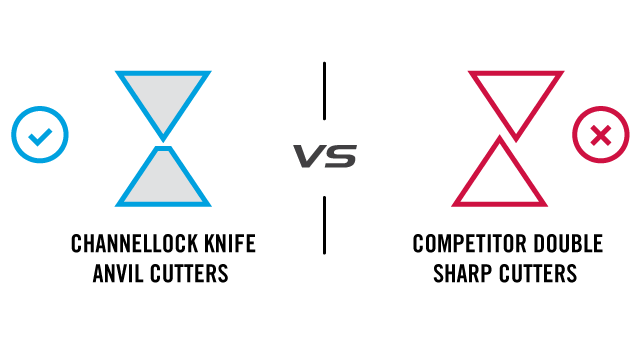 738 8" Needle Nose Long Reach Pliers
No job is out of reach with CHANNELLOCK® Long Reach pliers. Each is specifically designed for those hard-to-get-to jobs.
Made in the USA 
View Entire Product Line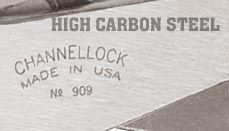 High Carbon Steel
CHANNELLOCK® uses high carbon American steel for superior performance on the job.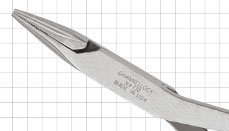 Long Reach
Designed for long-reach applications and hard-to-reach spaces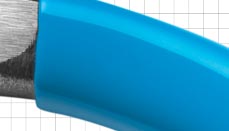 Blue Grips
CHANNELLOCK BLUE® Comfort Grips.